From Research,
Health and Wellbeing
according to Nature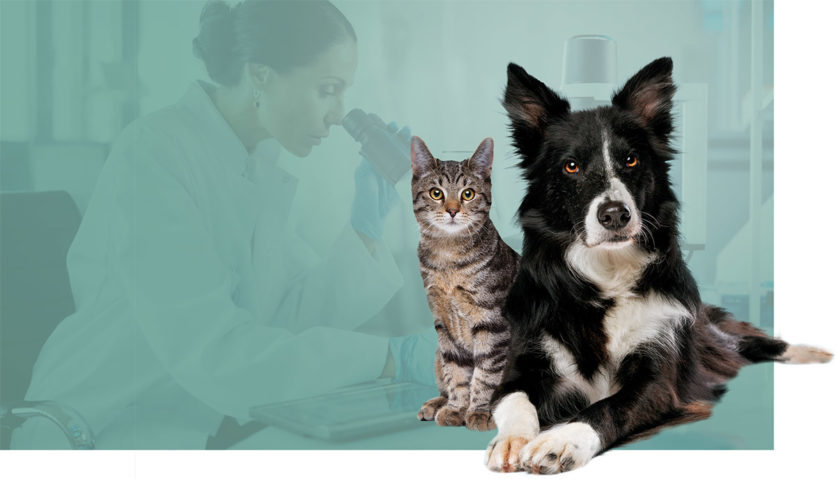 Innovet is a science-based company of premium supplements for pets. Our mission is to transfer scientific innovation to pet healthcare market, to help dogs and cats live healthier and happier lives.
For over 25 years, our Research & Developement has been guided by our credo: To go where Nature Leads, which means studying and reproducing the body's natural protective responses, as opposed to counteracting artificially the negative stimuli that may affect it.
Our products cover a wide range of therapeutic areas: orthopedics, behavior, dermatology, odontostomatology, algology, gastroenterology, urology, nephrology and ophthalmology.
Our Credo
At Innovet, we strive every day to improve the health and quality of life of dogs and cats, through an ambitious Research project that collects the scientific legacy of the Nobel Prize winner Rita Levi Montalcini.l Premio Nobel Rita Levi Montalcini.
At the heart of this approach is a new way of caring for animal health, no longer intended as the absence of disease, but as a dynamic and constant rebalancing of the body's natural protective responses.
In over 25 years of research, we have identified a new class of substances, the Aliamides, which have been proven able to enhance and optimize the defence mechanisms that Nature has devised to counteract negative stimuli and thus keep the body healthy.
Those substances are PEA (palmitoylethanolamide), aliamide used in our complementary feeds, and Adelmidrol, for topical products. Thanks to innovative and patented technological processes, we have developed Aliamides in active, ultra-micronized or co-micronized forms with other natural substances, to increase their bioavailability and effectiveness.

Part of the Swedencare family
Innovet is a subsidiary company of Swedencare, a listed company on NASDAQ First North Growth Market specialized in pet healthcare, who produces and sells premium products on the global and fast- growing market.
The company has a wide range of strong brands and products within most therapy areas, which includes, to mention some, Animal Pharmaceuticals®, nutravet®, NutriScience, PetMD®, Stratford®, VetWELL® as well as ProDen PlaqueOff® for oral health to dogs and cats. Swedencare's headquarters are located in Malmö, Sweden with 18 subsidiaries and 5 facilities located in eight countries and more than 500 employees. Swedencare's sales have increased significantly over the last few years with strong margins and profits.
Contacts
INNOVET ITALIA SRL
unipersonale
Via Leonardo da Vinci 3
I-35030 Saccolongo (PD)
Tel. (+39) 049 80 15 583
Fax (+39) 049 80 15 737
Email: innovet@innovet.it
PEC: innovet.italia@legalmail.it
Registro imprese PD 11929510151
Cod. Fisc. e Partita IVA IT11929510151
Capitale Sociale € 96 900 i.v.